Airspace is incredibly excited to announce the completion of our new office space in Carlsbad, California. Airspace enlisted the unmatched services of Ware Malcomb, an award-winning international design firm, to create the perfect space that gives employees a brand new home in a creative office environment. Being a technology-enabled logistics service provider, Airspace is all about collaboration, so the open-concept space that Ware Malcomb created is perfect for our unique needs.

As Airspace continues to grow rapidly, a new office was necessary to continue to support our customers in the most impactful way possible. The finished 23,000 square foot interior gives our employees a productive space to support all of their work needs. With three distinct departments, Ware Malcomb designed a neighborhood layout that allows each team to work, collaborate, and focus. The centrally located reception, boardroom, and break area provide a hub for employees to circulate amongst departments, while also providing a welcoming environment for our visitors.
Creating a Neighborhood

The entrance to Airspace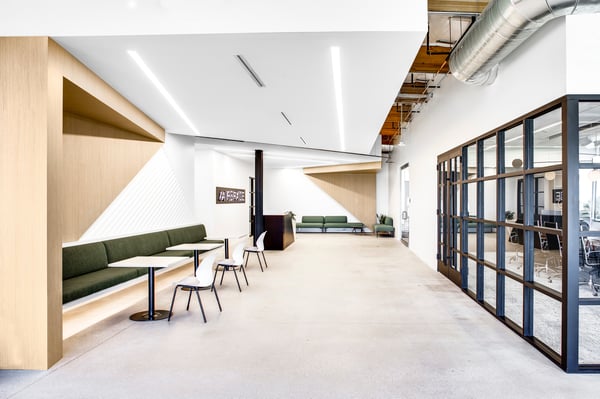 Airspace wanted to create an open and welcoming environment for everyone that walked through our doors. The reception area is clean and comfortable and sets the tone perfectly for who we are as a company.
The Moonlight Boardroom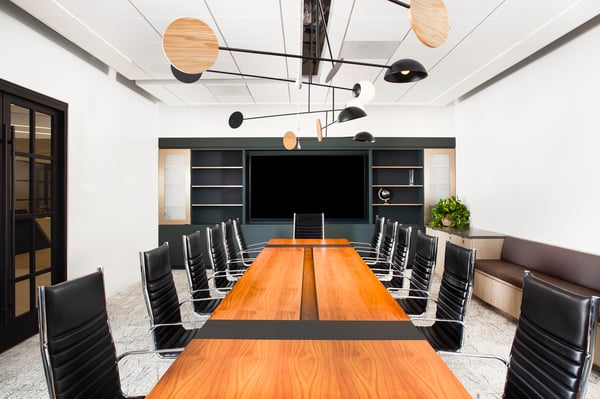 The Moonlight Board Room is beautiful and is the perfect setting for the most important meetings. The room is surrounded by glass windows giving an open feeling while still allowing for privacy.
The Airspace Common Area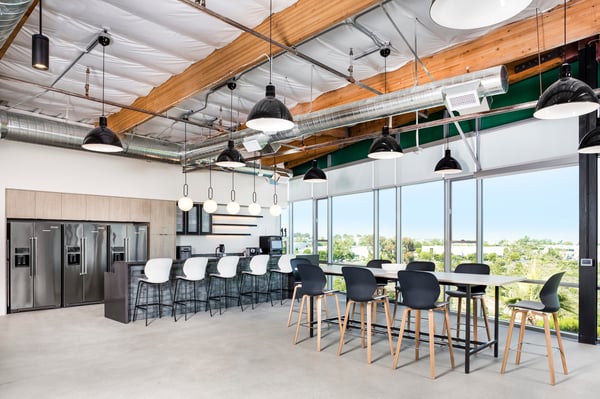 The common area is the perfect place to take a break and unwind. In a fast-paced industry like time-critical logistics, a place to like this to relax is imperative.
Airspace is extremely thankful to Ware Malcomb for the incredible craftsmanship that they have created for us. We will fully utilize this space to support our ever-growing customer base. Airspace could not be happier with these results!
See Ware Malcomb's press release.
Photos taken by Haley Hill Photography