Platform
Unmatched speed, visibility, and control for your critical shipments
Set a new bar for on-time delivery, response time, and rapid communication throughout your organization with the Airspace Platform.
PATENTED TECHNOLOGY
Instantaneous, optimal routes with AI and auto-dispatch
By calculating millions of routes in a matter of seconds, our platform dispatches the optimal driver based on location and routing requirements, then monitors for potential delays to help our team eliminate them before they occur.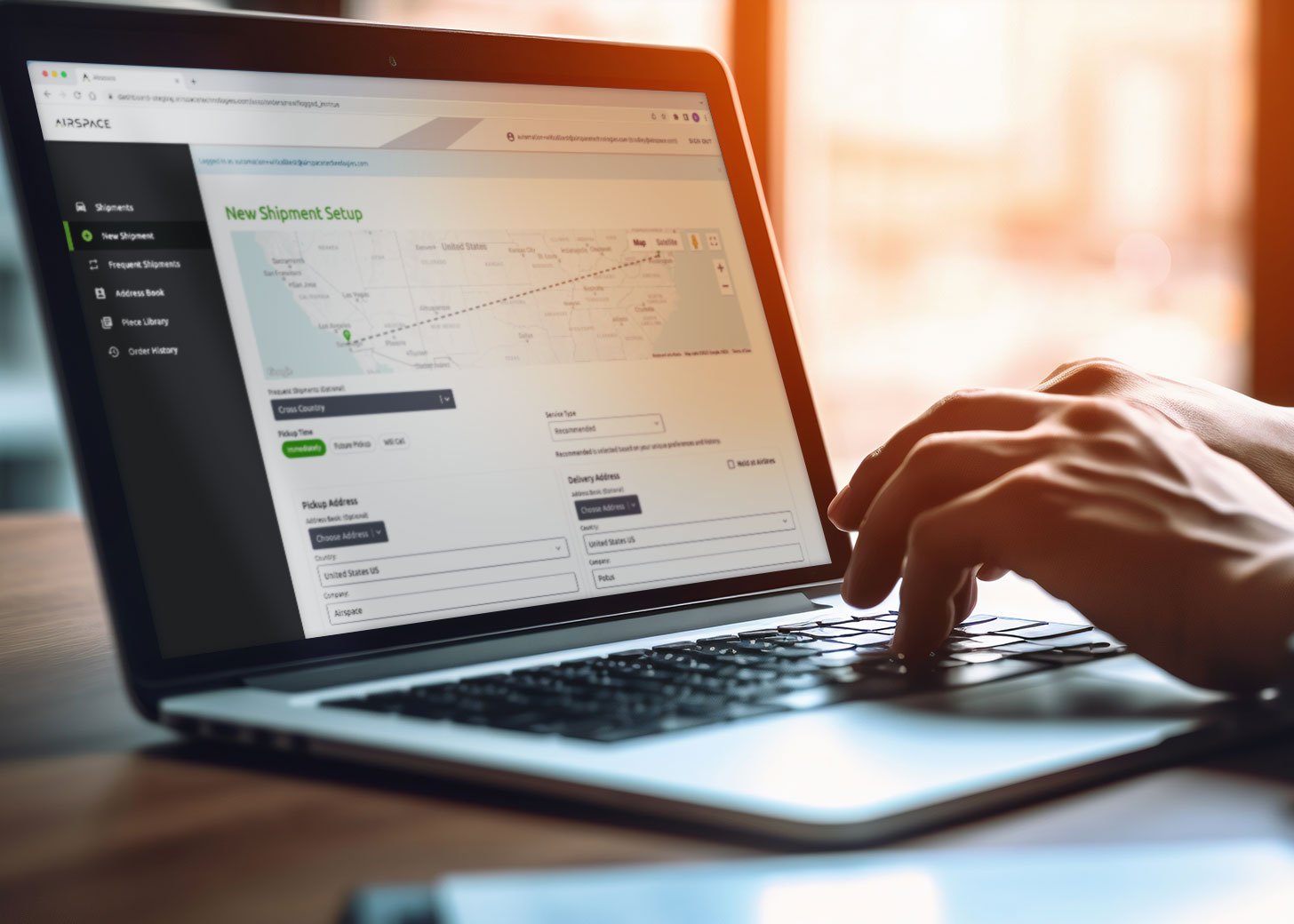 Discover the Airspace platform
By calculating millions of routes for you in seconds, your most critical shipments can get there faster and more efficiently than you ever thought possible.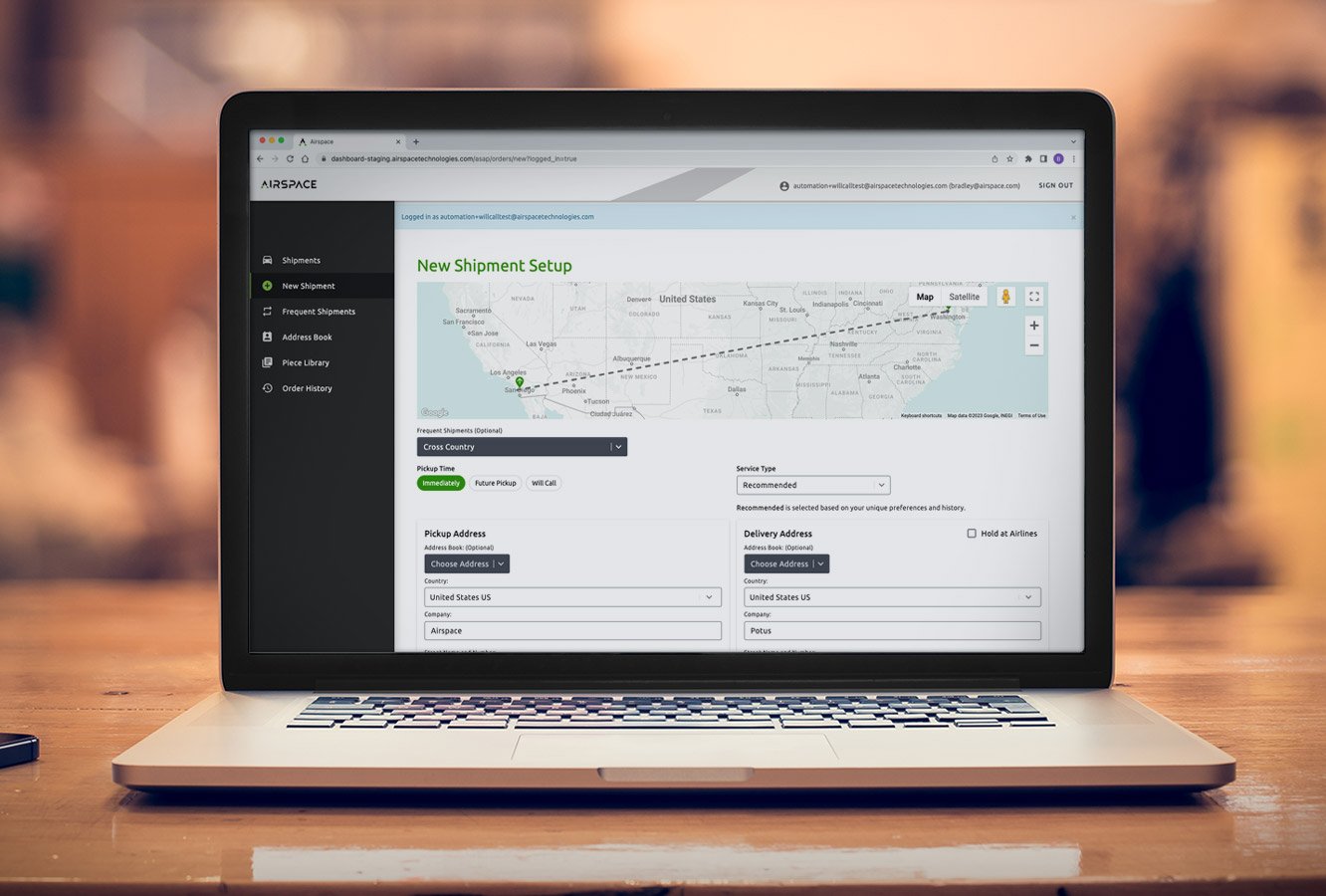 Customer Portal
Simple and built for you
Our portal was built hand-in-hand with customers to make placing and tracking orders as easy as possible. You can view real-time package location, ETA, delay notifications, status updates and more all in one page, and even share it with your customers and team.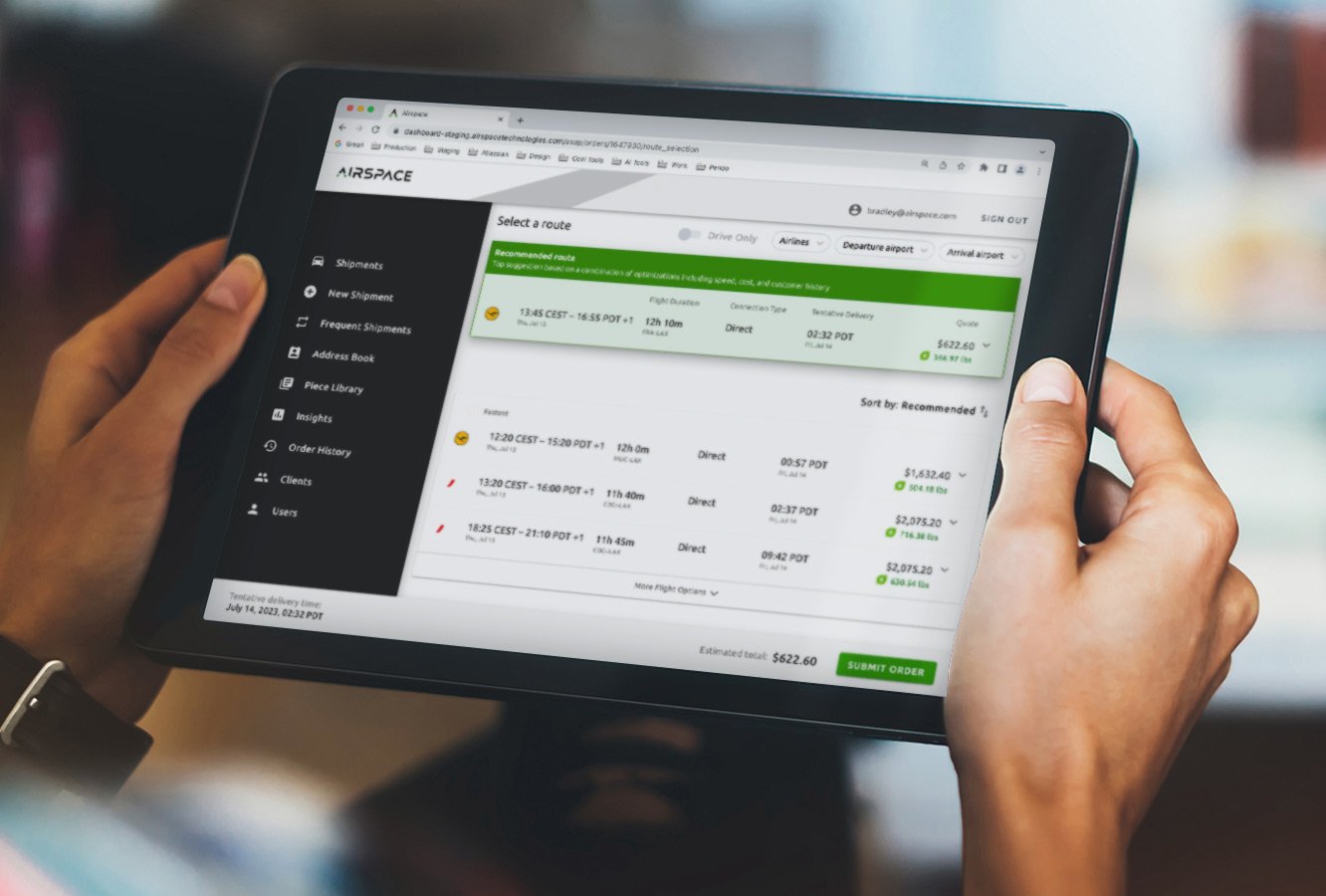 Instant Smart Routing
Intelligent routing options
Airspace's AI-powered platform allows you to see a range of routes instantly, then choose from recommendations based on speed, historical flight performance, price, risk tolerance, or drive-only preferences.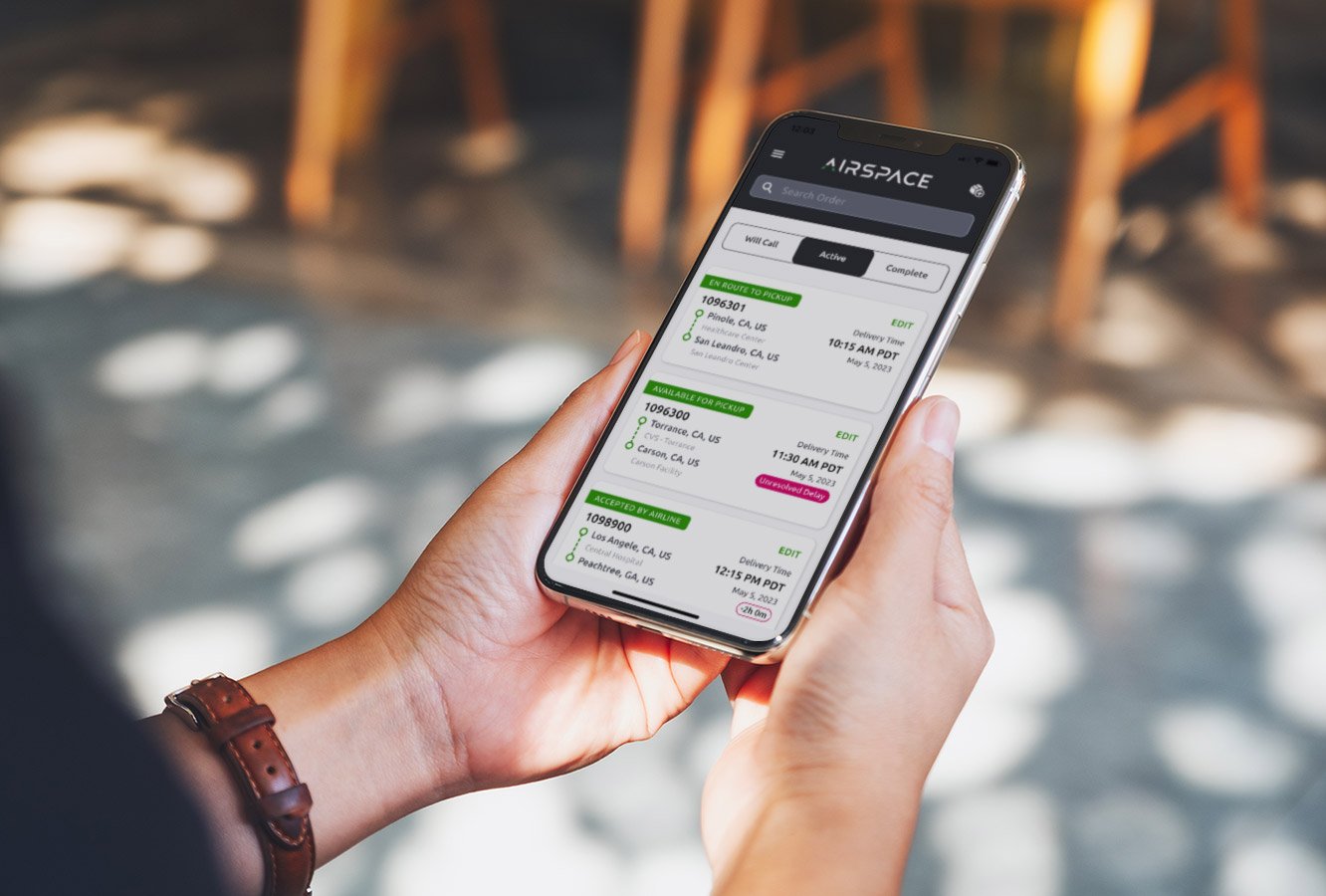 REAL-TIME VISIBILITY
Real-time shipment status on any device
See exactly where your package is on our customer portal or through a shareable link available online and in the Airspace customer app.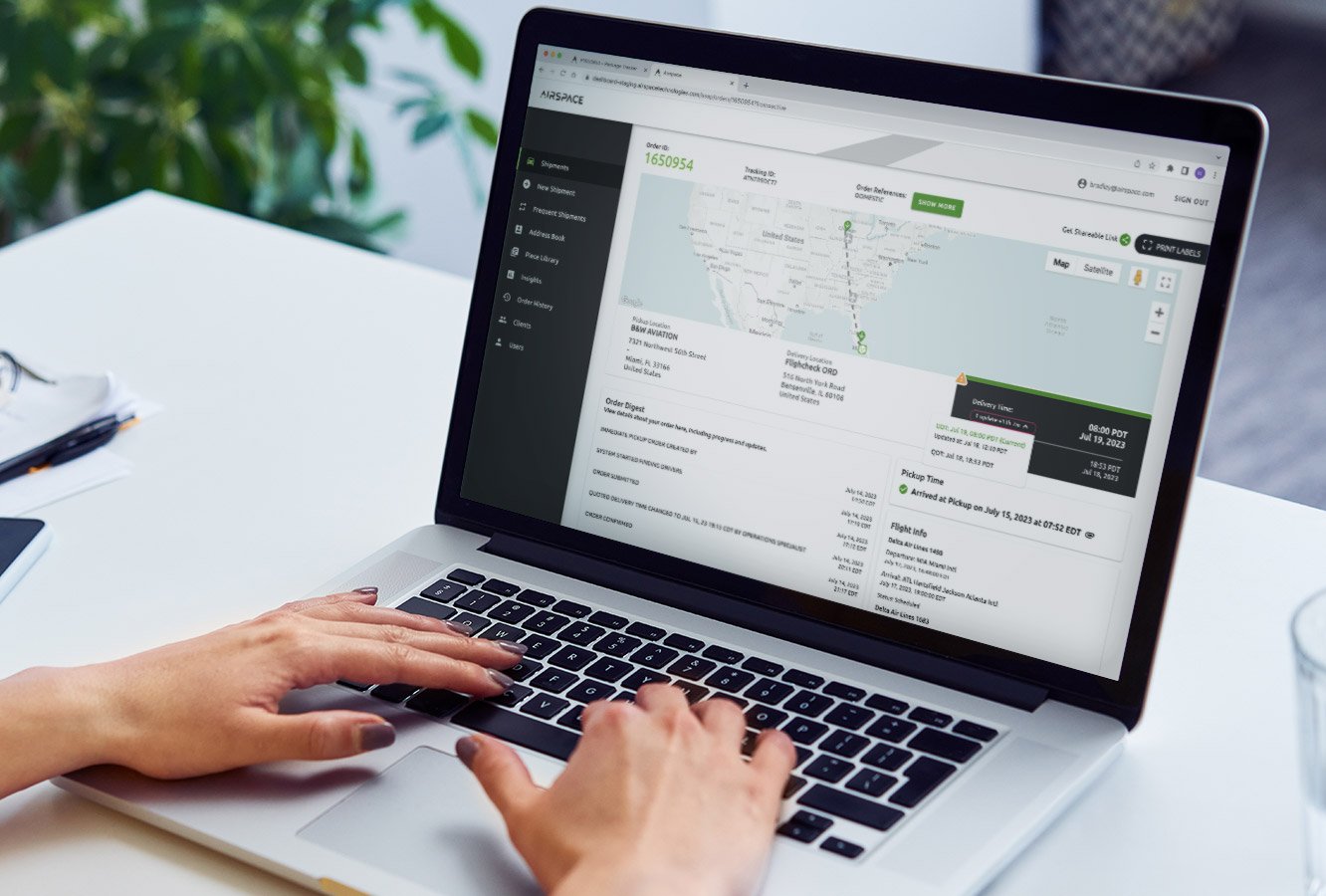 Proactive Notifications
Get notified when things go wrong
Our platform proactively predicts and routes away from most potential service failures before they occur, but delays do happen. We keep you informed and in control with notifications to as many emails and texts as you need while our operators assess alternative routing options.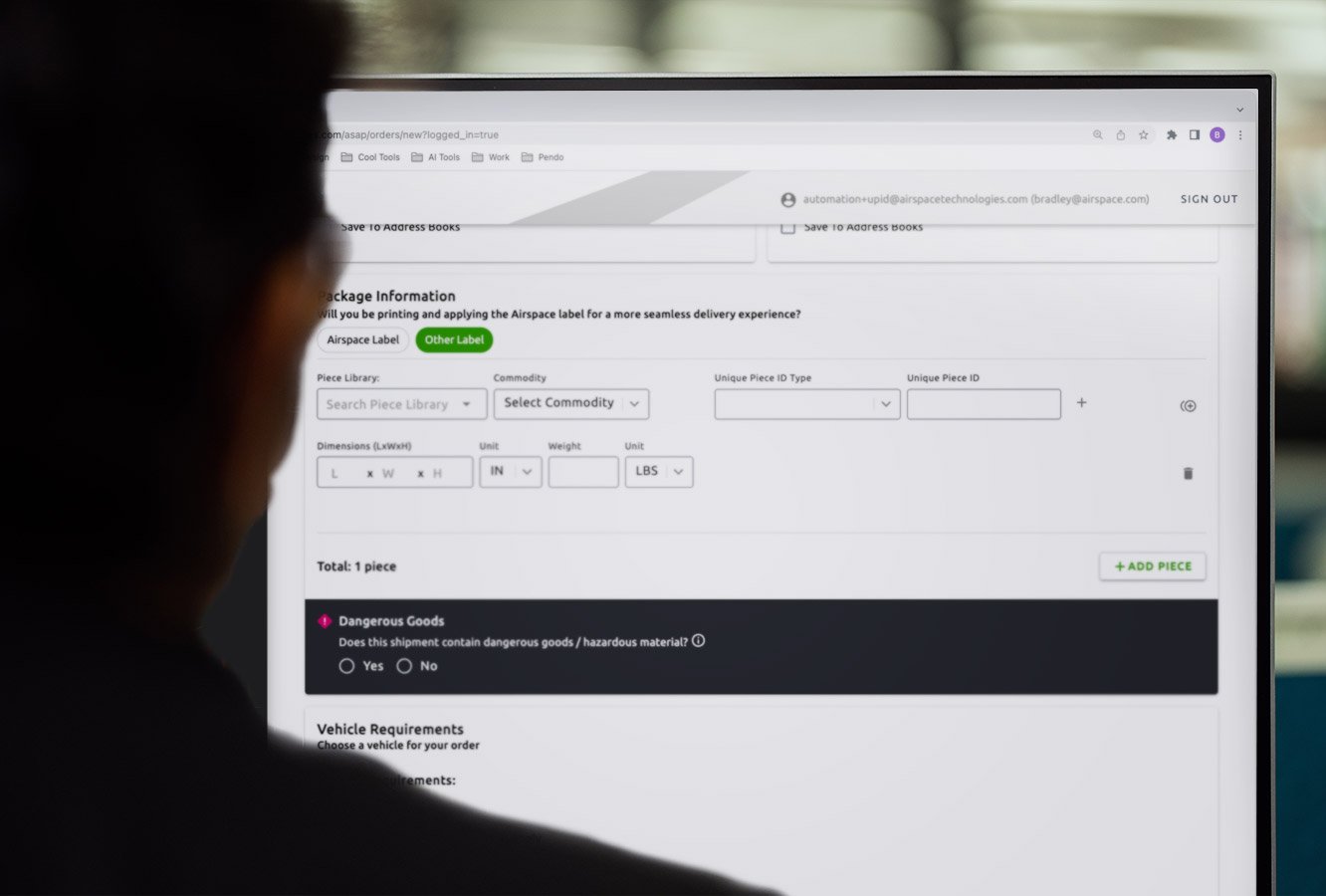 Flexible Labeling
Choose your own label with FlexID
FlexID allows customers to attach a unique Airspace ID or their own unique ID to the label/shipment for easy tracking.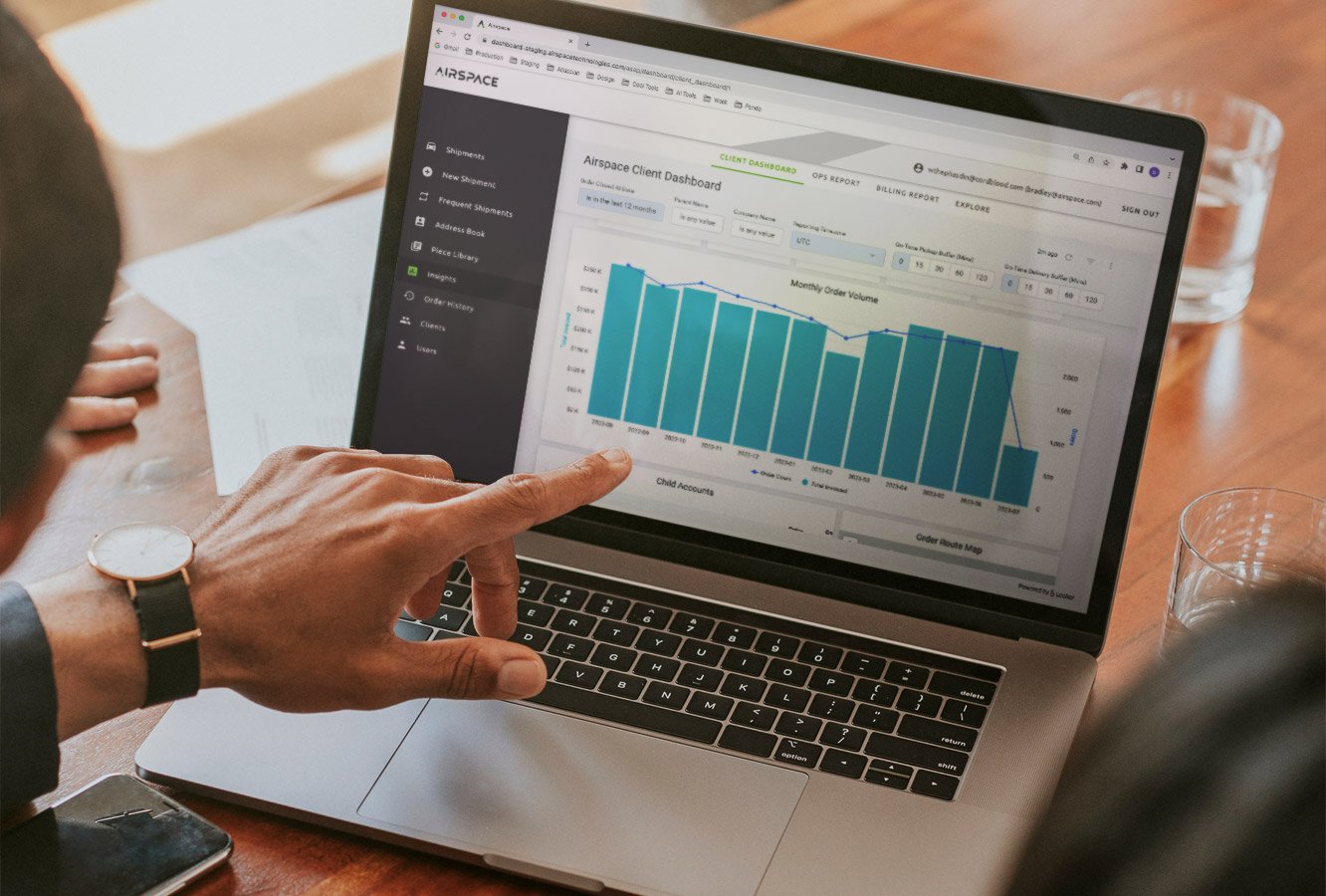 Insightful Data
Incredible transparency into your data
Integrated directly in our platform, you have complete transparency into your shipment history with more details than anywhere else in the industry.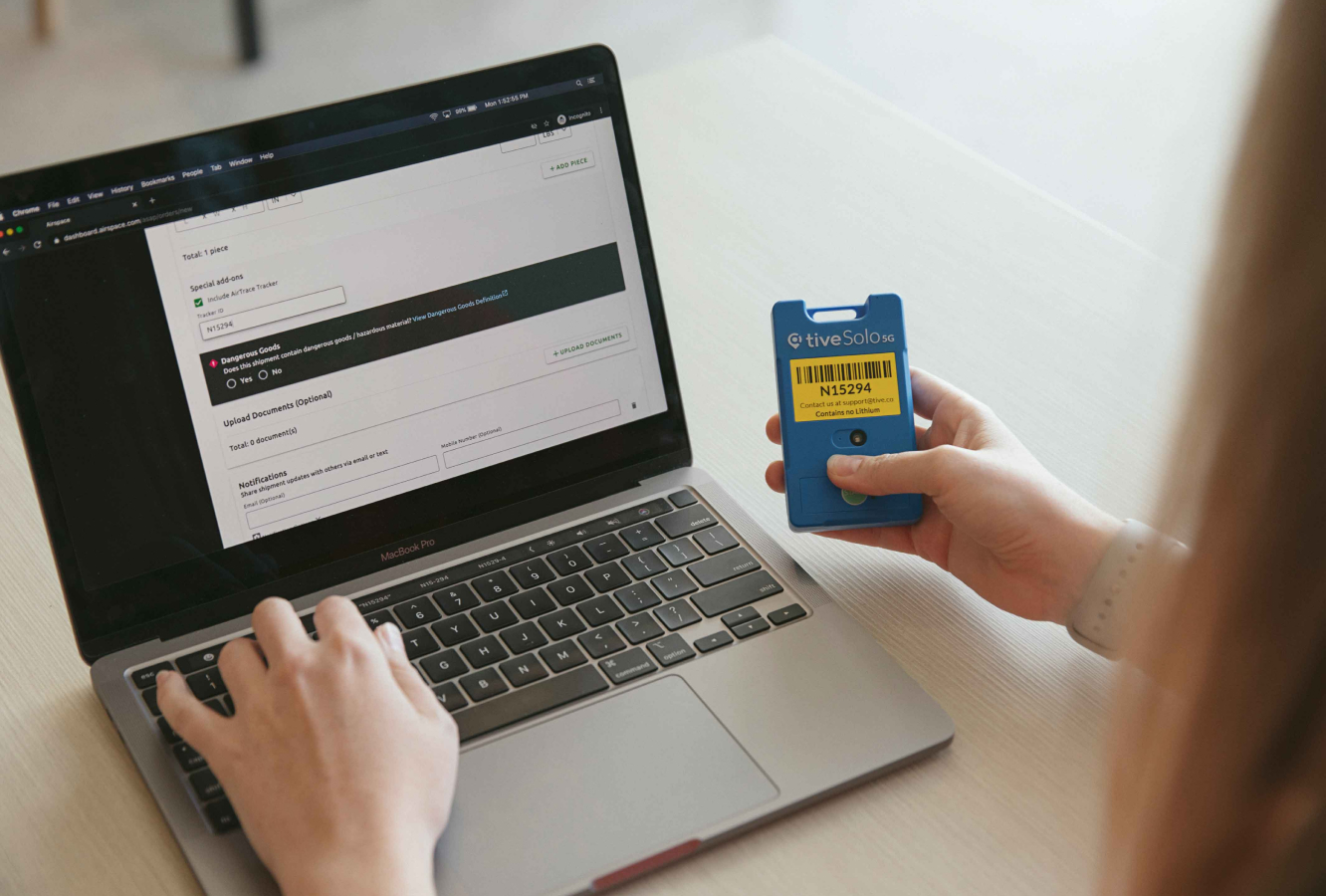 AirTrace
Stay ahead of failures-to-load with instant insight
AirTrace devices can be shipped with your package to give you live data on location, temperature, shocks and more. AirTrace also gives our Ops team the ability to locate, recover, and re-book your shipment before the airline even knows it was not loaded on a scheduled flight.
Seamless Integration
API & EDI integrations with your existing TMS
The benefits of the platform are also available via API and EDI integrations. Get the benefits of intelligent routes, and real-time notifications without shifting your team to a new workflow.